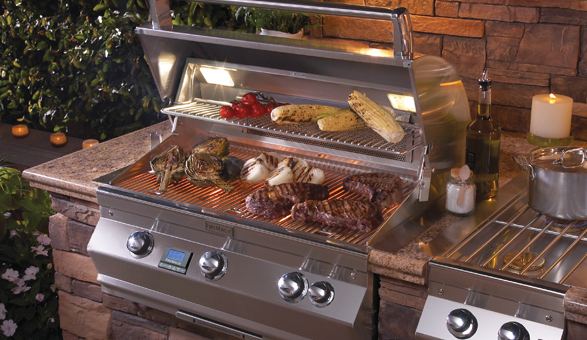 Gas Grills
Food always tastes better when cooked outdoors and nothing beats the convenience of a gas grill. Gas grills come in different sizes, configurations with different options.
When purchasing a grill, a customer will need to think about where the grill is going to be located, whether it will be portable or stationary, what type of fuel (natural gas or liquid propane) it is going to use and what options and specifications are the most important. The answers to those questions will narrow down the search through an overwhelming abundance of products to just a few and make the selection process a lot simpler.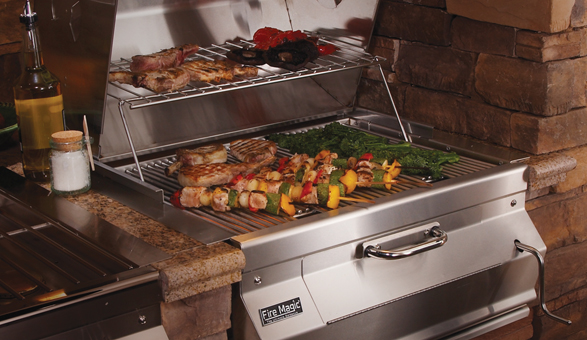 Charcoal Grills
Nothing compares to the taste of food cooked on the charcoal fire. That is why charcoal grills have been around for so many centuries and will always be popular.
Charcoal grills require constant temperature and fuel input control; they also involve more cleaning and maintenance than any other grill type.
As opposed to gas grills, charcoal grills do not have burners, so it all comes down to the right "casing" (i.e. quality of the grill enclosure). Some charcoal grills feature add-ons such as infrared searing panels for more convenient cooking.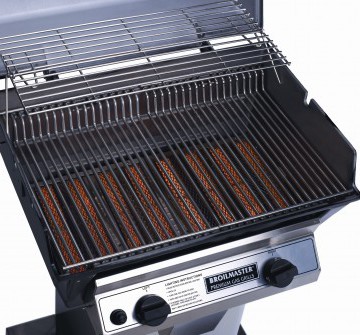 Infrared Grills
Infrared grills have become more popular in the past couple of decades as they provide a very fast and efficient way to cook food on the outside preserving all the moisture and flavor on the inside.
Infrared grills are gas grills featuring special grids that allow them to be heated to a very high temperature in a very short period of time.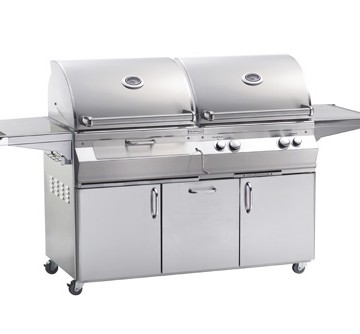 Combo Grills
One doesn't have to give up convenience of gas for the taste of charcoal and can get both as a combination.
Some grill manufacturers offer a combo of gas an charcoal grills, others have infrared and gas; combo grills are not small or inexpensive, but they will certainly require less space and their cost is going to be lower than that of two separate grills.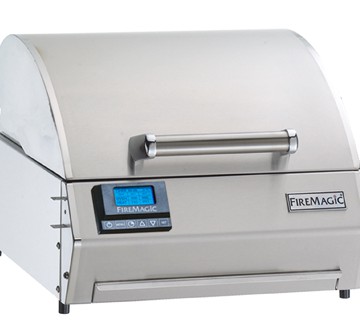 Electric Grills
Electric grills are a great option for condominiums, townhouses or anywhere where a conventional gas or charcoal grill is not an option and space is at a premium.
Electric grills are very powerful and can heat up to 700+ degrees. They are equipped with digital thermometers and have heat adjustment controls just like any gas grill would.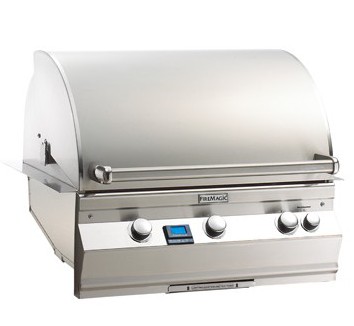 Built-in Grills
Built-in grills are perfect for custom- or factory-built stationary enclosures like outdoor kitchen islands. They feature a basic grill head and optional access doors, drawers, etc.
Built-in grills can be fueled by natural gas or liquid propane.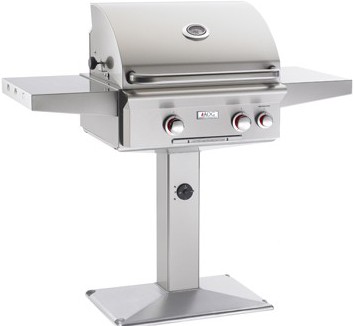 Post Mounted Grills
Post mounted grills are very compact and can be made with a post for a patio or be simply set in ground.
They are very convenient for smaller spaces and grills fueled by natural gas, but can also be fueled by propane.
Outdoor Kitchens

Outdoor kitchens are custom- or factory-built enclosures for grills, burners, drawers and many more possible appliances for cooking outdoors.
If the kitchen is custom-made, variations of size, features and configurations are endless. Grill manufacturers offer a wide variety of accessories such as built-in refrigerators, bars, tool storage drawers, coolers, side burners (similar to those used on cook-top gas ranges) and many more.
Factory-built kitchen islands are great as they are made with a particular grill line in mind making the fitting process a lot easier. They are also made of GFRC (Glass Fiber Reinforced Concrete), which makes them a lot lighter than a typical masonry structure and easier to install.