Who said that beautiful cannot be efficient?
How old is your house? If it was built in the 80's, it probably has one of those old-school inefficient pre-fabricated wood burning fireplaces that nobody likes to look at, but turns a blind eye on, because they don't quite know what to do with it. Well, the truth is, there is more than one way to skin a cat and an owner of one of such houses decided to give a room a facelift and replace the old wood burner with a modern linear vent-free fireplace. This project was a great way to kill two birds with one stone: the look of the room was completely transformed and the house got a great secondary source of heat, because of the efficiency of the new vent-free fireplace. Check out the pictures of BEFORE-DURING-and-AFTER and see for yourself!
Stage 1: Pre-fabricated fireplace without its surround right before its removal.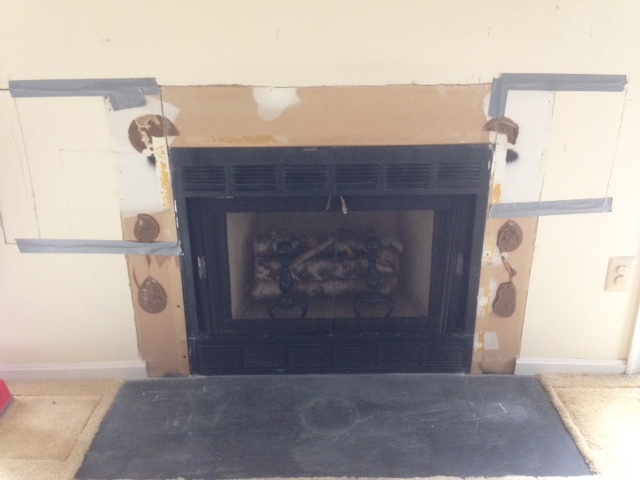 Stage 2: After the old fireplace was removed, the new framing installation began.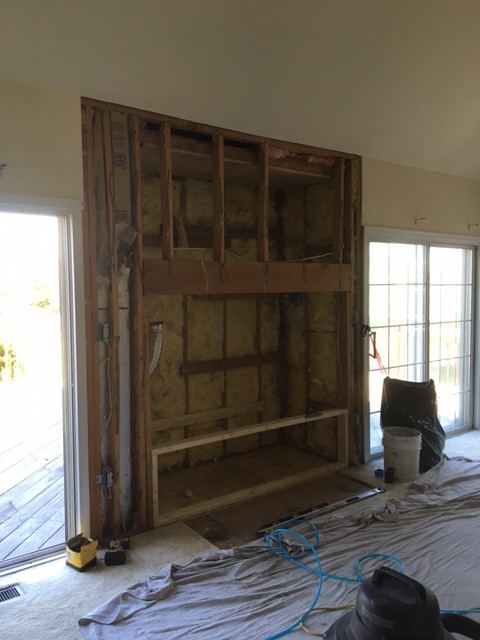 Stage 3: After the new fireplace was set in place, the close-in began.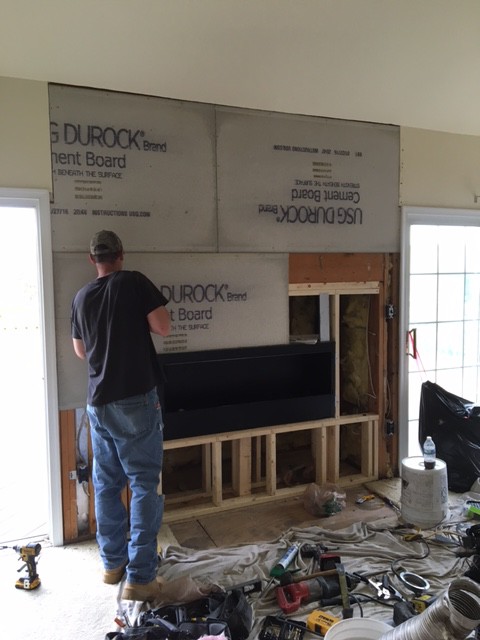 Stage 4: Close-in completed…ready for stone application.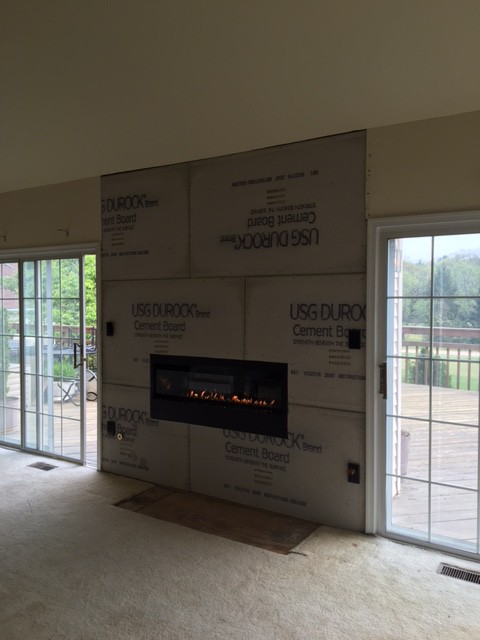 Stage 5: Stone application completed (view from the second floor).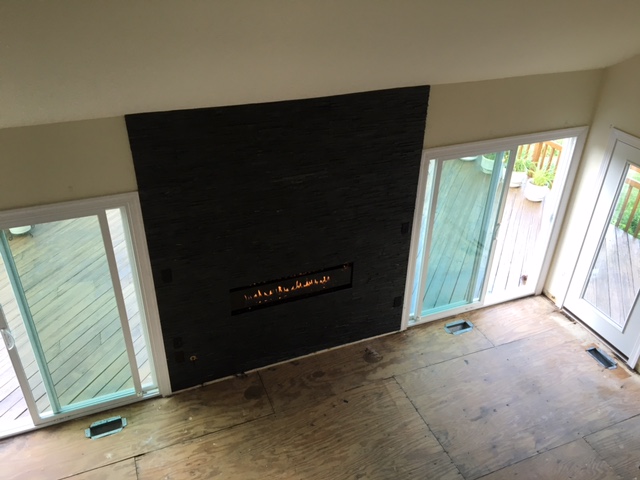 Another view of the new fireplace.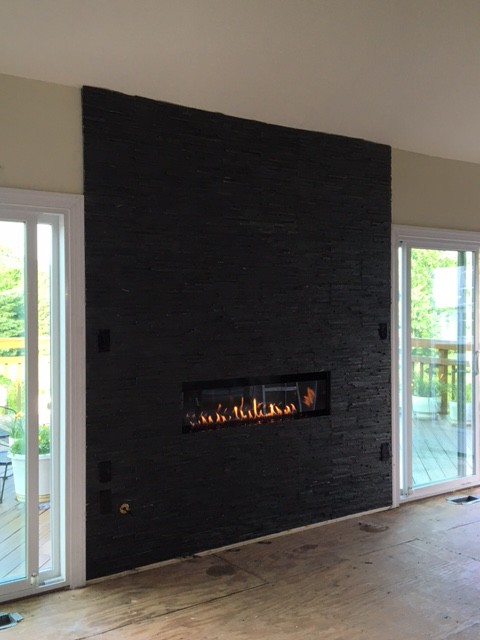 Wow! What a transformation!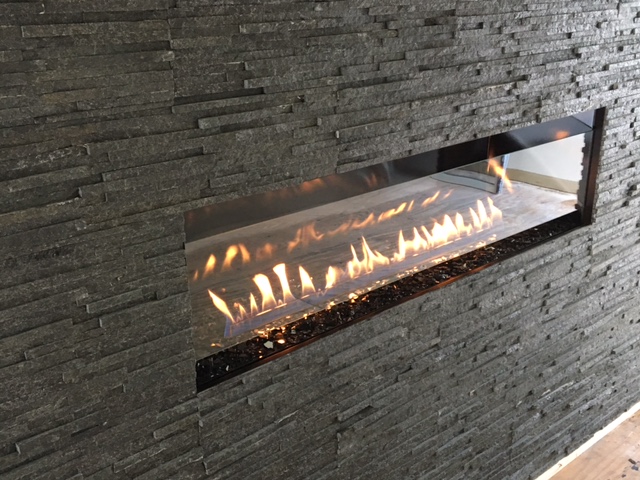 Thanks for reading, we'll add more projects soon!