Honest pricing, best education and service!
No misleading discounts.
No gimmicks.
No pushy salespeople.
~Since 1873 … THE Fireplace People~
---
Check out one of our manufacturer's deals!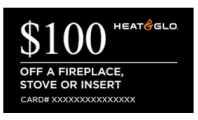 Click on the coupon** and fill out the form on manufacturer's website.
**Offer limited to products listed on the manufacturer's website only and cannot be combined with any other promotions.